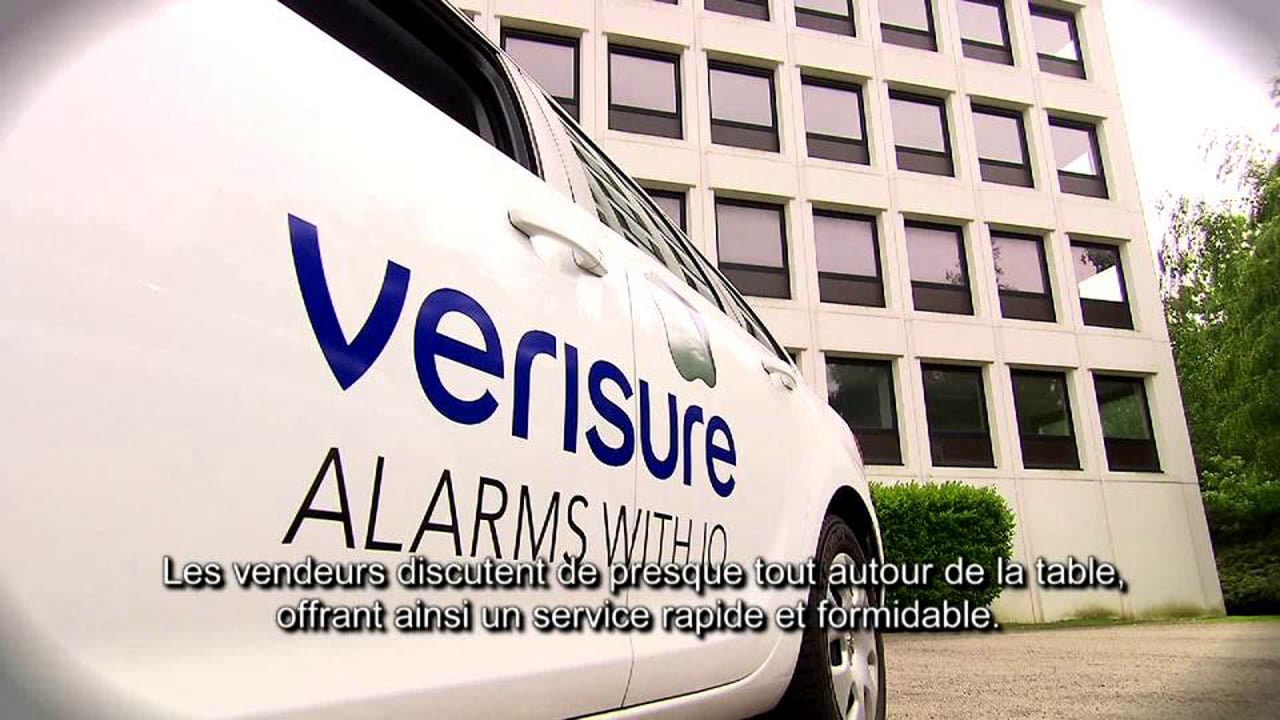 ►

Verisure, Alarms with IQ (Nl+Fr OT)
Verisure, Alarms with IQ (Nl+Fr OT)
03:43
Verisure - Alarms with IQ corporate film



Looking for alarm systems, check out how Verisure works.



Security and peace of mind for everyone

Verisure is Europe´s leading supplier of complete safety and security solutions for homes and businesses.

Our alarms are effective, user-friendly and offered in a wide range of options.

Our goal is to create a safer, more secure and comfortable environment for customers in their daily lives, at work and in the home. We do this by providing a range of intruder, fire detection and emergency service alarms connected to a central monitoring system. We currently operate in 10 countries and have more than 1.5 million customers.

Control that ensures satisfied customers



Our business model rests on two pillars: acquiring new customers and retaining existing ones. Success in these two areas imposes huge demands in terms of sales models and the capacity to deliver the best possible customer service.

The fact that we control the whole chain, from product development to handling incoming alarm signals, makes it possible for us to maintain a high level of quality and consequently live up to our customers expectations.



At the forefront of development

From the outset, Securitas Direct has been at the forefront of technical development in the fields of safety and security. Now we´re going one step further. Camera detectors and the growth in communications mean that we can quickly gain an overview of what has actually occurred in an incident. With this knowledge, the right measures can be put into action - and even more quickly than before.

We develop the basis for our products and service ourselves, including technical aspects as well as contents and functionality. The development work we conduct is an essential requirement for ensuring we can deliver the highest possible quality to our customers.

Future-proof technology

Our latest concept has been developed in response to three important requirements: ever faster technological development, a growing demand for services that contribute to increased security, and a general desire for a more flexible and modifiable offer.



Trends in the alarm market are largely a reflection of the rapid changes taking place in technology generally. The concepts we are currently marketing have been developed to be compatible with the technology of the future. This has been made possible by the fact that we have full control of the technical platform that forms the core of the whole system.

Connection allows you to keep an eye on things

sms

Connection to a central monitoring system has always been a distinctive feature of the service provided by Securitas Direct. In our new concept, we´re taking another big step and extending the potential for connection. It will now be possible for alarms to be connected to the Internet as well as with each other. This will allow our customers to decide for themselves which alarm signals they want to receive - and in what form, whether as a text message, e-mail or some other alternative.



Our new fire detection system is a good example of this. By connecting fire alarms in different rooms in a property - with each other and with our alarm centres - we are taking fire detection to a new level. If an alarm detects smoke in one room, it will alert all other rooms in which a fire alarm is fitted.

A more flexible offer

Control of the technology also means our offer can be modified to meet a customer´s specific requirements. Customers will also be offered a greater degree of flexibility. They can choose, for example, to apply add-on services or to restrict a service to a particular time of the year.
►